2nd September 2017
Engine7 Live at Method Studio. Deep whisky-soaked sounds bouncing around the forest.
7th October 2016
'Become Invisible in the Sudden Rain' by Engine7, is out now on Ambidextrous Records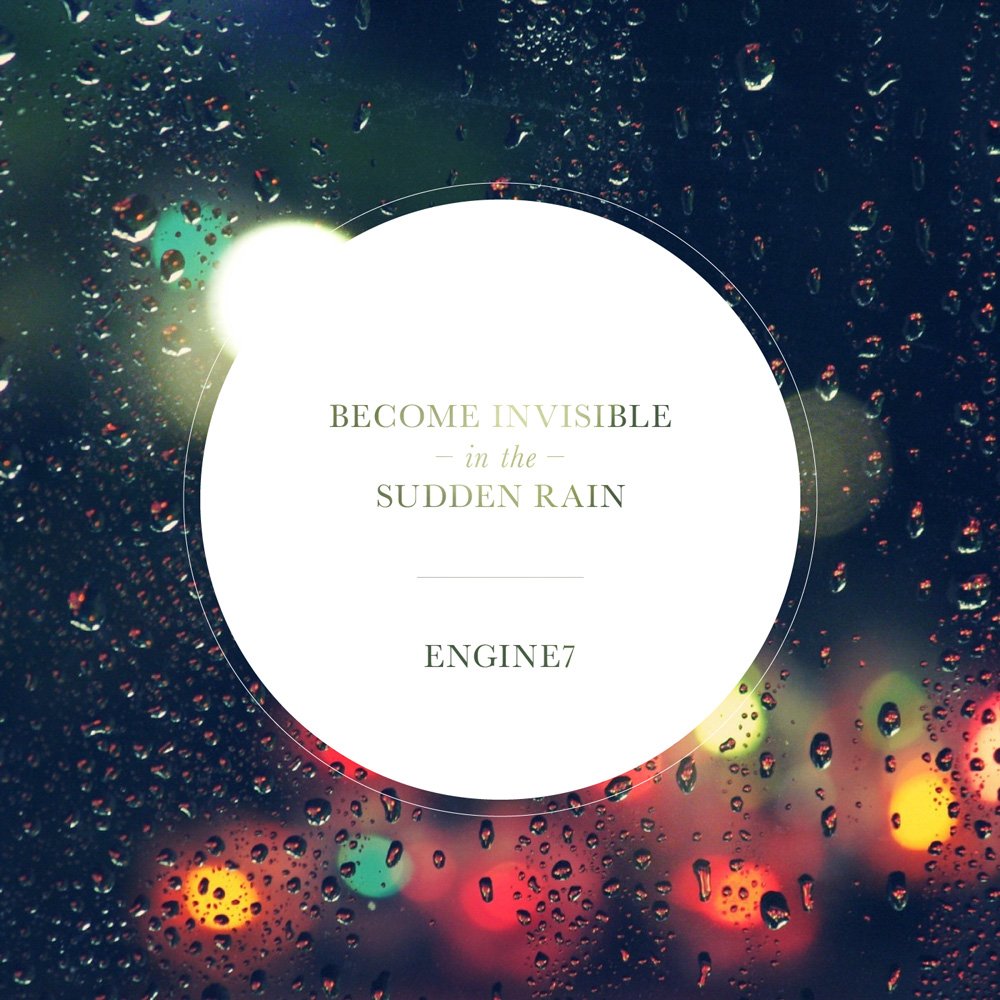 Listen to '9th Building', on Soundcloud.
30th September 2016
Announcing a new Engine7 mini album: "Become Invisible in the Sudden Rain". Out on Ambidextrous Records on October 7th.
13th November 2014
Deep & Dark Download of the Day : Engine7 - The End Of Faith EP
A lovely review, in French.
23th September 2014
The Glorious Revolution has been mastered and is ready to be released. We just need to find a label...
8th September 2014
Today we release a new EP on the Scottish Netlabel Section 27. It's called 'The End of Faith'.
24th February 2014
Website updated. You are on it.
29th January 2014
The new album is finished. Website update coming. This is The Glorious Revolution.
21st November 2013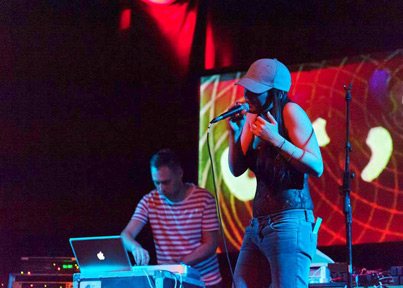 From a performance in Edinburgh's Pleasance Theater in October, playing with Conquering Animal Sound, Little Buddha, and Plum
6th november 2013
Demoing some new instrumental tracks on SoundCloud...
13th september 2013
New live single coming out soon!
16th July 2013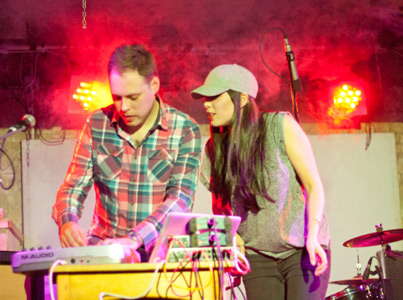 A few photos from the Threads of Sound show on Saturday 4th May 2013 in Stereo, Glasgow.
29th April 2013
Threads of Sound presents:
The Deadline Shakes, Engine7, and Sidney Shaw on Saturday 4th May 2013 at 7:00 in Stereo, Glasgow. Tickets are on sale from t-s.co/deadln. More info on facebook
8th february 2013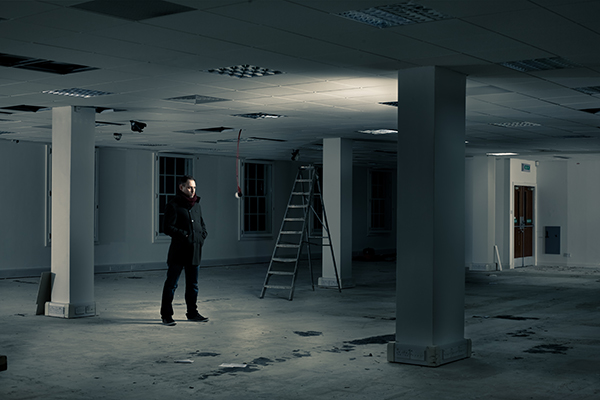 The result of a fun little shoot with the talented Chris Brock.
3rd december 2012
Here's a video from the gig in Pivo Pivo on the 25th. The debut performance of our new track, 'Kid'.
28th november 2012
Cracking gig on Sunday. Hot toddies and chips, incense and tealights, great crowd, and everything just worked. Lots of new tracks, kick-ass visuals, and some spectacular singing from Marie-Claire.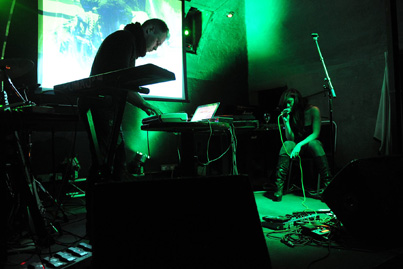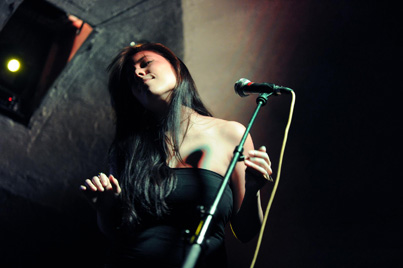 7th september 2012
Engine7 will be performing at a Herb Recordings night with Christ. and Pumajaw on Sunday 25th November at Pivo Pivo.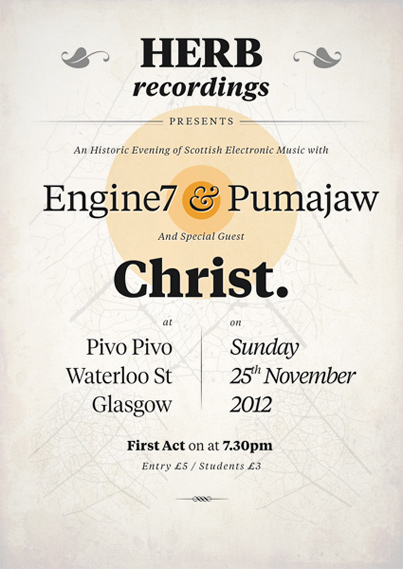 25th may 2012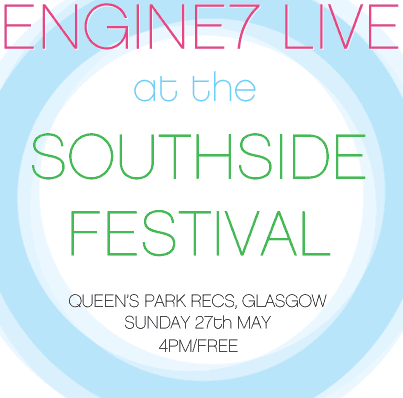 23rd may 2012
Engine7 is performing on Sunday 27th at the Southside Festival in Glasgow. More details soon.
27th april 2012
Here's a lovely fashion video by ten30.co.uk with music by Engine7.
24th april 2012
Announcement: Engine7, live in Glasgow.
19th march 2012
Announcement: Engine7, live in Edinburgh.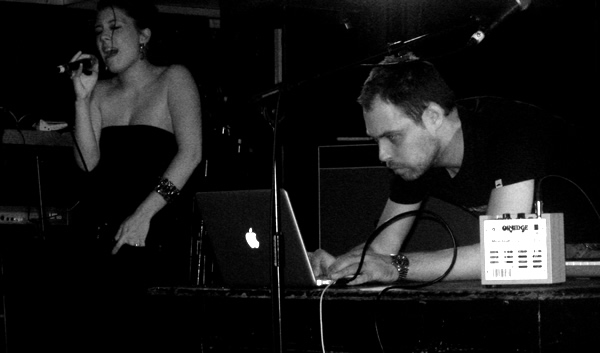 16th september 2011
Engine7 and Lotus Project, live at the Black Sparrow, 15th September.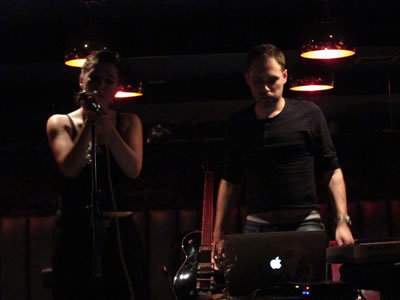 11th september 2011
Engine7 will be performing this Thursday, and as is our wont, we're pulling together something a little special.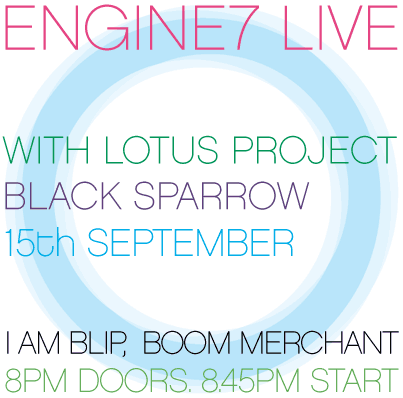 4th august 2011
A cracking review of Friday's gig in clashmusic.com:
"Alan McNeill's Engine7 provide a big finish to the night. Performing as a full band in a live setting (as opposed to McNeill's solo recorded work under the name), Engine7 blend big walls of distorted guitars with a gentler post-rock ethos, also incorporating a significant electronic side from McNeill's live production. Elements of Múm and Explosions in the Sky are brought to mind, but with a nicely darker vibe. A new track, 'All That I Wanted' is one of many highlights, combining jittery electronics, heavy percussion and silky female vocals."
3rd august 2011
Thanks to everyone who came to the Herb night on the 29th. Especially to Solipsism and Pumajaw who played, TheseAreIdeals on the projector, and Marie-Claire and Tomek who made up the Engine7 live collective.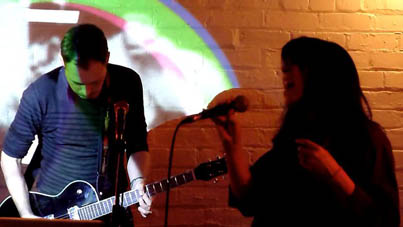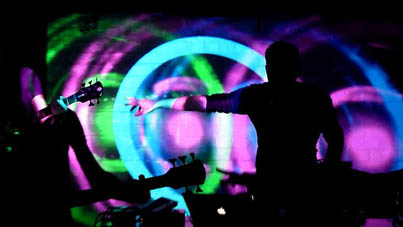 26th july 2011
Engine7 is featured on Herb Recordings' compilation album: Verdant. Also features Pumajaw and Solipsism, among others.
22nd july 2011
Engine7 at Tronic, 13th Note Glasgow, one week tonight! Jack Marchment had to pull out, but he's been replaced with the amazing Pumajaw. Solopsism will be there with psychedlic electronica too. The visuals, by TheseAreIdeals, promise to be something very special.
21st july 2011
Engine7, Pumajaw, Solipsism, Kingbastard, Skytree, Shamanic Technology, and more: VERDANT - the Herb Recordings compilation.
22nd June 2011
Confirmed the first Engine7 live performance of 2011 - Tronic, 13th Note Glasgow, on Friday 29th of July. This doesn't happen very often, so please come along. Jack Marchment and Solopsism providing some cracking electronica too.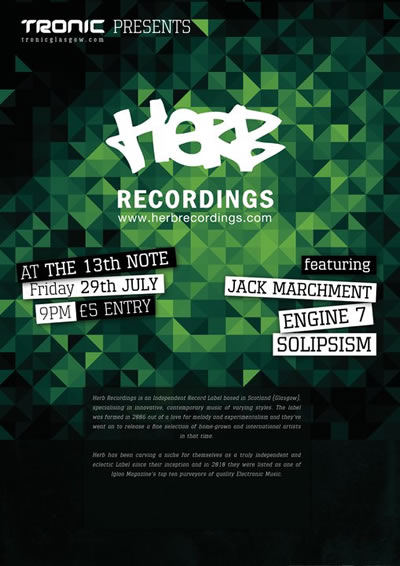 4th March 2011
Big changes coming. One EP finished, one full length album nearly done. Just need to record some vocals and guitar I think. Very pleased with the sound so far. Summer gigs too: one in Edinburgh, one in Glasgow. Time for a new website too, perhaps. Who wants to follow me on Twitter?
1st January 2011
Wow, where did the time go? Well, Engine7 has not been as idle as you may think.
Hang on in there for some new releases, with a few surprises perhaps...
6th May 2010
Good times were had at the Unique Beats event, thanks to all who came.
7th April 2010
Engine7 is happy to announce a live performance at the Unique Beats v2.0 Festival of Electronica, at the Roxy Art House, Edinburgh, on Saturday, April 24.
Word on the street is Engine7 will be on at 6.30pm.
7th April 2010
Live at Antimatter's Musicbox, The Universal, Glasgow.
27th February 2010
"Engine7 is an ambient soundtracky electronic group that takes sexy nods from Brian Eno big time. This shit will bring your eyes right of center and into gltiched out tears. Avant garde artistic movements are all around us humming like bees. Engine7 is a really cool ambient electronic / multimedia project that incorporates many forms of visual and audio stimuli... Support this artist."
19th February 2010
Turns out that the tickets for the Musicbox event are starting to shift. The Universal is a small venue, and I don't want any of you guys being turned away, so snap up them tickets!
Three bucks direct from the Antimatter home page and the payment goes through via PayPal so it's easy peasy. There's no postage or booking costs because it's an eTicket - you just need to give them your name and e-mail address on the door and they can match you up to the receipt.
4th February 2010
On Thursday 4th March, independent label and artist collective Antimatter debuts Musicbox, an evening of aural and visual delight...
The concept of Musicbox is simple. Musically, each line up features four of the best new up and coming artists around. We operate an open mixed genre policy. Acoustic artists play side by side with electronic, folk musicians next to experimental. Each artist has been specifically chosen to compliment the rest. The focus is on great music.
Visually, the focus isn't like any other gig... literally. The line up on the night also features four up and coming photographers. Each photographer is pre-assigned to a band. We give them a month to soak up the sound of their band and shoot a sequence of photographs as their interpretation of that band's music. Each sequence is then projected live on the night as a visual accompaniment to that band's performance.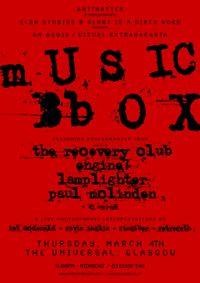 So, if you want to hear the best new live music in town, and prefer visuals with real substance, get yourself down to Musicbox at The Universal on March 4th.
Performing Live:
The Recovery Club
Engine7
Paul McLinden
Lamplighter
Photographers:
Kat McDonald
Gavin Inglis
Gingiber
Retrogoth
The Universal, 57-59 Sauchiehall Lane, Glasgow, G2 4AB
Doors 8:00pm. First band 8:15pm. Tickets £3 or in advance from the Antimatter website.
19th January 2010
Gigs for 2010! One in early March in Glasgow, one in late April in Edinburgh. Can't say much more yet, but watch this space.